Virgin Islands Web Design
About Savant Media Group on St. John USVI

As one of the largest and most successful web design, graphics, and website marketing companies in the US Virgin Islands, Savant Media Group offers all professional web related services for your web initiatives, while proudly maintaining a close and personal relationship with our clients.
Our goal is to provide the highest caliber of creativity and efficiency for today's websites from collaborated resources in a relaxed, "open forum" type atmosphere.
What We Do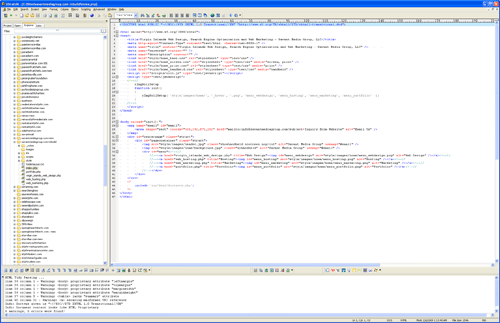 Our web design services cover every facet — from simple, single–page, personal websites to corporate initiatives requiring large databases and secure ecommerce solutions, and from island style eclectic to high tech business enterprise. Our web designers, graphic artists and marketing expertise will meet your expectations no matter how simple or complex. We offer website design, graphic design (including logos and special font styles), programming and database development, website hosting, website marketing and marketing campaigns and search engine optimization — multiple options and that will launch your project in a timely manner without dealing with multiple companies.
We are located on St. John in the beautiful US Virgin Islands and are universally global. Whether you are located in the Caribbean, the US mainland or a foreign country, we are wired (and wireless!) to your needs.
If you have an existing site that you would like to update or you are eagerly developing a new business and would like us to create, launch and/or help you with marketing your business or site, contact Savant Media Group to arrange a time to discuss your objectives. Pricing varies and is provided on a case-by-case basis in order to best suit our clients' needs.